Adding Read Passwords in the Warehouse Manager
If a Read password was defined in the Design Studio, it will be necessary to supply it before data can be viewed or exported from the Warehouse Manager.
Tip: You must supply a password for each version in the Warehouse.
When QDS data files that have been Read password protected are opened within the Warehouse Manager, the interview data will be displayed with a lock icon to indicate encryption. For example:

In the encrypted file, the Subject ID is hidden. When a user selects View|Details, Edit|Details, or attempts to export data, a prompt will ask for the password: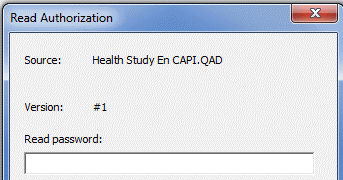 If the correct password is not provided, the message "Unable to verify password. Please re-enter" is displayed: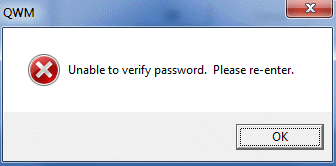 After entering the appropriate Read password, the data for that version will be displayed and can be modified or deleted.