CDC QDS™ Medical Monitoring Project and National HIV Behavioral Surveillance Surveys
Client
Behavioral and Clinical Surveillance Branch, National Center for HIV/AIDS, Viral Hepatitis, STD, and TB Prevention, Division of HIV/AIDS Prevention, Centers for Disease Control and Prevention (BCSB NCHHSTP CDC)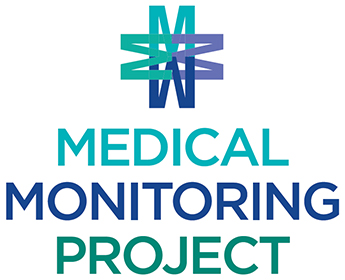 Challenge
CDC's Behavioral and Clinical Surveillance Branch operates two national surveillance systems—Medical Monitoring Project (MMP) and National HIV Behavioral Surveillance (NHBS) System. Data from MMP and NHBS are critical in developing an informed approach to stopping the spread of HIV. The systems include monitoring access to and use of prevention and biomedical interventions and services. Both systems incorporate use of a 45-minute interview to capture responses from a combined sample size of approximately 21,000 "hard-to-reach" respondents each year. The interviews cover a breadth of topics to better understand behavioral and clinical characteristics and care utilization among HIV-infected persons or those at highest risk of HIV transmission. Interviews are administered in both English and Spanish. Because of their complex topical areas, the surveys incorporate use of hundreds of skip and looping patterns. Over 250 interviewers in locations across the United States administer face-to-face or telephone interviews using a computer-assisted personal interviewing (CAPI) electronic survey application.
NOVA Approach
The MMP and NHBS surveys are programmed using NOVA's proprietary Questionnaire Development System™ (QDS™) software. All state and local health departments participating in these surveys have incorporated use of QDS™ as part of their data collection infrastructure, including for unique local survey questions. Once the survey is completed, interviewers upload data on a secure drive within a designated health department jurisdiction and then transfer data via a secure web-based portal to CDC's Data Coordinating Center. NOVA QDS™ expert staff coordinate with BCSB MMP and NHBS project staff to review annual updates to the MMP and NHBS surveys and document identified issues and recommendations for improvements in an online Issues Log developed by NOVA. On an annual basis, following confirmation of all survey changes, NOVA updates QDS™ MMP and NHBS programming, develops test plans, conducts testing in English and Spanish, delivers User Acceptance Testing (UAT)-ready files, responds to requests for survey changes, and delivers final files for deployment. NOVA also creates content to provide webinar-based training to all state and local health department staff for conducting QDS™ CAPI surveys and using the QDS™ suite of software (Design Studio, CAPI administration, Warehouse Manager for collection and data management).
Results
The NHBS and MMP surveys provide critical surveillance information that contributes to HIV/AIDS prevention.
For the NHBS survey:
Providing behavioral context for trends seen in HIV surveillance data
Describing populations at increased risk for HIV infection, thus providing an indication of the leading edge of the epidemic
Monitoring impact of the National HIV/AIDS Strategy, which focuses on decreasing HIV incidence, improving linkage to care, and reducing disparities.
For the MMP survey:
Providing national estimates of clinical and behavioral characteristics of HIV-diagnosed adults
Providing prevention planning groups, policy leaders, healthcare providers, and people living with HIV, infection data to inform HIV prevention activities, highlight disparities in care and services, identify unmet needs, and evaluate services
Using the data to guide policy and funding decisions aimed at reducing spread of HIV and improving quality of care for people living with HIV infection throughout the United States.
NOVA deliverables under this contract have included:
NHBS Survey New Population Questionnaire
Issues Log completion and notification of completion of analysis phase
Beta version QDS™ files for Survey Application
Testing plan
QDS™ Survey Application files, UAT-ready and deployment version
Training curriculum for NHBS CDC and local site staff
NHBS Questionnaire documentation from previous cycles
QDS™ programming of NHBS and MMP survey Local Site Surveys
Formal Testing Plan
QDS™ Survey Application files, UAT-ready version
QDS™ Survey Application, deployment version