NCI CRCHD Screen-To-Save (S2S) Surveys
Client
National Cancer Institute Center to Reduce Cancer Health Disparities/National Institutes of Health (NCI CRCHD/NIH)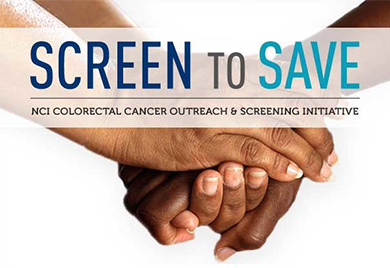 Challenge
Increasing colorectal cancer (CRC) screening rates is one of the ten recommendations of the Blue Ribbon Panel for the Cancer Moonshot and endorsed by the National Cancer Advisory Board. In response to these recommendations, the NCI Center to Reduce Cancer Health Disparities launched the national Screen to Save (S2S): NCI Colorectal Cancer Outreach and Screening Initiative.
Screen-to-Save aims to increase colorectal cancer screening rates among men and women age 50 and older from racially and ethnically diverse and rural communities, including: American Indians and Alaskan Natives, Asians, blacks/African Americans, Hispanics/Latinos, and Native Hawaiians and other Pacific Islanders.
Through Screen-to-Save, community health educators, funded by NCI's National Outreach Network (NON) and Partnerships to Advance Cancer Health Equity (PACHE), provide culturally tailored, evidence-based colorectal cancer information, education, and screening resources within racially and ethnically diverse and rural communities nationwide.
NOVA Approach
NCI tasked sites with conducting phase 1 or phase 1 and 2 of S2S. Phase 1 consisted of CRC prevention, early detection, and screening education via NCI CRC resources and materials. Phase 2 consists of providing the education and fecal immunochemical test (FIT) kits to those who qualify. Both phases consist of pre and post knowledge assessments coupled with demographic information of attendees. A three-month follow-up survey is administered post the S2S session to determine participants' CRC-screening-related actions. Effective strategies for initiative recruitment include electronic and in-person flyer dissemination, social media postings, and community partner engagement. Colorectal cancer models, a miniature portable toilet, and an NCI-developed S2S PowerPoint presentation have been utilized across the region as educational tools.
NOVA's senior program evaluator took a lead role in developing the various data collection instruments for the NON S2S national initiative. The surveys focused on five areas: (1) demographics; (2) colorectal cancer screening history and family history of CRC; (3) knowledge of CRC, including general knowledge, risk factors, and screening options and recommendations; (4) intentions for CRC screening; and (5) three-month follow-up related to actual screening and follow-through with healthcare professionals. NOVA staff developed the database and provided regular progress updates regarding enrollment and descriptive statistics of the sample. At study completion, NOVA collaborated with CRCHD staff to provide each of the participating sites a site-specific dataset for its own use and analysis and took a lead role in analyzing the aggregated multi-site data, which led to two presentations at the annual meeting of the American Public Health Association (APHA), and spearheaded the CRCHD effort to complete a draft of an S2S manuscript for submission to a peer-reviewed journal.
Results
NON and PACHE community health educators in each NON region implemented the S2S initiative with the aid of community partnerships. More than 4,300 individuals received CRC education through S2S sessions.
FIT kits or direct referral for a colonoscopy were distributed to those who were noncompliant with USPSTF CRC screening recommendations. The sites were able to follow-up with 441 individuals. Of those 441, 309 had either never been screened or were out of compliance; 208 of this group (or 67%) obtained screening – 79% (n=164) by FIT kit and 21% (n=44) by colonoscopy. Of those 208 that obtained screening, 171 (82%) had obtained the results of their screening at the time of the 3-month follow-up.
Lessons learned from this ongoing initiative include:
It is very important to have a multilevel educational approach and collaborations at local, state, and national levels for CRC education and screening.
Leveraging partnerships for CRC education and screening is an effective strategy to improve CRC awareness and promote FIT uptake.