NIAID Evaluation of the Supported Partnership Program
Client
National Institute of Allergy and Infectious Diseases/National Institutes of Health (NIAID/NIH)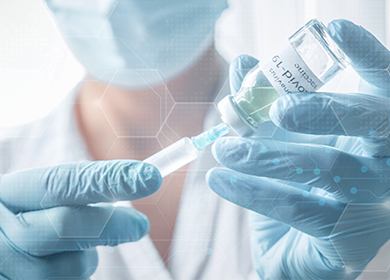 Challenge
As part of the NIH-NIAID Strategic Plan for Biodefense Research, NIAID funded the Partnerships for Biodefense Translational Research Program. The goal of this Partnership Program is to support development of candidate products (sometimes referred to as countermeasures) against NIAID Category A, B, or C priority pathogens. For the Partnerships Program, a product is defined as a vaccine, therapeutic, immunotherapeutic, diagnostic adjuvant, or related platform technology. NIH recognizes the importance of evaluation and tracking of awards made through this Program and determined that it was essential to evaluate effectiveness of Program accomplishments, including types of products developed, primary pathogens targeted, and outcome of specific products developed as a result of Program funding.
NOVA Approach
NOVA collaborated with NIAID to finalize design of the Partnerships Program Evaluation Web Survey. Email invitations were distributed to awardees, and reminders and calls were made to non-responders to encourage a high response rate. An analysis plan was developed in collaboration with NIAID to assess how the Partnerships Program was meeting its goals based on survey results, including how the program: (1) supported development of candidate products against NIAID Category A, B, or C priority pathogens; (2) encouraged new knowledge in the research field; and (3) met NIAID research and development needs. In addition, Program success was assessed by tracking progress of products and services developed from awards made through the Partnerships Program, including types of products developed, primary pathogens targeted, and outcomes of specific products developed. A comprehensive evaluation report described all findings from the survey and data analyses, and how grants met or exceeded NIAID Program goals, as well as provided suggestions for Program enhancements.
Results
In regard to the goal of support for development of candidate products, survey findings demonstrated awardees overwhelmingly reported producing new or improved products primarily focused on Category A, B, and C priority pathogens.
Based on survey measures and data from NIH RePORTER, the Partnerships Program met the goal of uncovering new knowledge. Over three-quarters of respondents indicated that Partnerships support contributed to multiple publications.
The Partnerships Program was moderately successful in leveraging Partnerships support to obtain additional funding from other sources for projects during the award period—23 percent of respondents received parallel support from agencies and organizations other than NIAID.
The Partnerships Program was successful in creating a program rated by respondents with high levels of satisfaction. Over 80 percent of respondents reported being very or mostly satisfied with the application and pre- and post-award administrative processes, and over 90 percent said Partnerships Program support was very important or important to development of candidate products, processes, or services.