Bio: Paul A. Young, MBA, MPH
Position
Executive Vice President and Senior Program Manager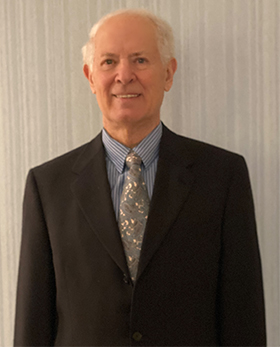 Responsibilities
As EVP, Mr. Young has responsibility for maximizing NOVA's operating performance and achieving its financial goals. As Senior Program Manager, he is responsible for overseeing and monitoring NOVA's contracts, particularly in areas of behavioral research, data collection and coordination, data analysis, evaluation, and information technology.
Education
Epidemiology and Biostatistics, MPH, The Johns Hopkins University School of Hygiene and Public Health
Management and Communications, MBA, University of California at Los Angeles Anderson School of Management
Economics/Chemistry, BA, University of California at Los Angeles
Paul's Story
Paul has had a very diverse career. He began his full-time employment as a member of the U.S. Army Air Defense Command, and in his three-year enlistment rose to rank of E-5 Specialist (Sergeant equivalent) responsible at the battalion level for document and physical security. After an honorable discharge, he completed his bachelor's education at UCLA while working full time as a computer operations supervisor for IBM. He subsequently attended UCLA's Executive MBA evening program while working full time as Operations Manager for Planning Research Corporation's project management and accounting system and as Systems Integration Lead for Litton Data Systems. After completing his MBA, he went to work for Peat, Marwick, Mitchell (PMM, now KPMG) in their consulting practice, first in their Department of Defense (DoD) sector, where he participated in and managed projects for the Joint Chiefs of Staff, Naval Air Weapons Station, and other Pentagon offices.
When the PMM Washington, DC office became the national office for the firm's healthcare practice, Paul joined that practice. He conducted programmatic, health service delivery, information system, and cost analysis evaluations for community hospitals, regional HSAs, university medical centers, and state health planning departments. Projects involved collecting a broad spectrum of information from diverse organizations including the Health Care Finance Association (HCFA) and Health Services Administration (HSA), state Medicaid files, state health service delivery files, CPHA discharge diagnosis statistics, demographic characteristics, and health delivery and medical treatment data from hospital records and state and private organization surveys.
After leaving PMM, Paul returned to consulting to the DoD at Logistics Management Institute, where he again participated in and managed projects for the Joint Chiefs of Staff, Deputy Assistant Secretary of Defense for Logistics, Defense Acquisition Regulatory Council, and Defense Logistics Agency.
In 1987, he joined Peggy as Executive Vice President of NOVA Research Company. There, he has directed and participated in NOVA's behavioral research, data management, data analysis, evaluation, and information technology efforts, supporting many NIH, Centers for Disease Control and Prevention (CDC), and other Department of Health and Human Services (DHHS) research programs. He has provided research oversight, technical direction, and performance on many of NOVA's projects, including three NIDA R01 grants, two NIDA R03 grants, seven Small Business Innovation Research (SBIR) contracts, several CDC research contracts, and several dozen NIH contracts; as well as field-testing NOVA's commercially developed software systems; and recruiting and screening research participants (including adolescents) to support NIDA's clinical trial intramural research programs.
To enhance his experience in data management and analysis, he attended The John's Hopkins Bloomberg School of Public Health, earning his MPH in epidemiology and biostatistics. He continues today to oversee and participate in a diverse range of NOVA projects for NIH, CDC, and other DHHS agencies, along with providing NOVA strategic planning, new business development, and financial management.