Bio: Michelle Murray, BS, CMP, CVEP
Position
Director, Conference Services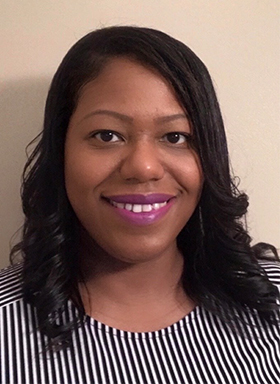 Responsibilities
Ms. Murray oversees staff and performs planning and implementation of conferences, workshops, meetings, and community events for NOVA's clients by contributing to conceptualization, organization, and execution of the events, and providing substantive, logistical, and administrative services.
Education
English and Mass Communications, BS, Towson University
Certified Meeting Professional (CMP)
Certified Virtual Events Producer™ (CVEP)
Michelle's Story
Michelle is a seasoned event professional with over 20 years of experience planning small and large-scale events for federal agencies in the public health and education arenas. She has worked with Divisions, Centers, Offices, and Branches within the National Institutes of Health (NCI Center to Reduce Cancer Health Disparities, NCI Coordinating Center for Clinical Trials, Center for Research Strategy); U.S. Department of Education Office of Technical and Career Education; and Administration for Children and Families, Office of Family Assistance. Her experience encompasses strategic and logistics support for the production of award ceremonies, community health events, team building retreats, conferences, workshops, private dinners, and much more. Since 2005, she has been managing the conference services department at NOVA Research Company, where she is directly responsible for preparing and monitoring event expenses; establishing relationships with potential clients; creating overall event strategy; and staff recruitment, training, and development.