Bio: John Paul Young, BA, MM, MBA
Position
Chief Technology Officer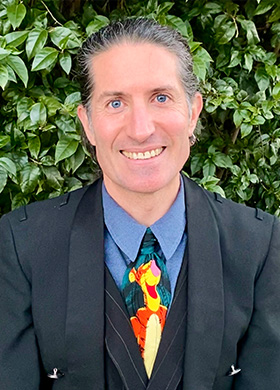 Responsibilities
As CTO, Mr. Young has built and maintained all of NOVA's information technology infrastructure for the past 25 years, supporting both day-to-day operations, and proactively planning for technology shifts on the horizon. He has successfully navigated NOVA through numerous transitions in how businesses deploy computing to facilitate productivity and client support—from the dawn of the Internet to a fully-remote workforce during the 2020 pandemic. As one of the founding team and NOVA Directors, Mr. Young also contributes to NOVA's longer-term strategic vision and business development initiatives.
Education
Master of Business Administration (in progress), University of California, Berkeley - Haas School of Business
Master of Music, Peabody Conservatory of the Johns Hopkins University
Bachelor of Arts, University of California, Berkeley
John's Story
John started full-time at NOVA in 1995, building the company's network infrastructure from scratch, and developing all of NOVA's Internet services, which he has maintained and expanded in collaboration with NOVA's Webmaster etc., continuing to keep abreast of the constantly evolving technology landscape over the past 25+ years. John is currently working towards his Executive MBA degree at the University of California, Berkeley - Haas School of Business.