Bio: Frederick (Fred) Snyder, PhD
Position
Vice President for Program Evaluation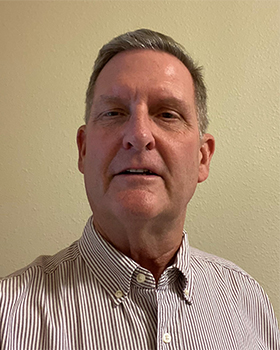 Responsibilities
Mr. Snyder directs the planning, design, and implementation of process, outcome, and impact program evaluations and portfolio analyses for NOVA's clients. He prepares evaluation logic models, designs and implements quantitative surveys and qualitative interviews and focus groups, oversees management of evaluation data, conducts statistical and qualitative analyses, and prepares reports, presentations, and peer-reviewed publications. He also collaborates with clients in design and conduct of research portfolio analyses to identify gaps for new research announcements and researcher training opportunities.
Education
Cognitive Psychology and Psychometrics (Major) and Research Design and Statistics (Minor), PhD (ABD), Cornell University
Developmental Psychology, MA, University of Dayton
Psychology, BA, University of Maryland, Baltimore County
Fred's Story
Fred began his career as a Staff Fellow with the National Institute on Drug Abuse's Intramural Research Program (IRP) conducting research on the cognitive consequences of substance abuse with an emphasis on the cognitive effects of tobacco/nicotine withdrawal. After four years at the NIDA/IRP, he transitioned to private industry as a Data Analyst for NOVA Research Company. During his first several years at NOVA, Fred's work was focused on NIDA's National AIDS Demonstration Research project, a multisite study aimed at determining best practices for reducing/eliminating AIDS-related risk factors among not-in-treatment substance abusers. During this time, he supported grantees and NIDA researchers conducting national analyses of NADR data that resulted in a substantial number of peer-reviewed publications and presentations at scientific meetings. After a short three years supporting NADR, NOVA was awarded the contract to support the NIDA/IRP with recruitment services for their clinical research program, and Fred was the designated Project Director—a position he held for 15 years. During these 15 years, he oversaw the development of innovative, community-based strategies to recruit large numbers of substance abusers, including racial/ethnic minorities and underrepresented populations. In addition, he expanded NOVA's role to include psychotherapeutic interventions by master's-level certified counselors as part of NIDA/IRP's treatment research protocols. NOVA was awarded this contract for three consecutive five-year funding cycles; for the fourth funding cycle, NIDA/IRP chose to go in another direction.
Fred returned to NOVA headquarters, where he used his research and analytical skills to focus on program evaluation, supporting NIH and CDC on a number of program evaluation efforts, including for NCI's Center to Reduce Cancer Health Disparities Patient Navigation Research Program (PNRP). Currently, he spends 100% of his time in support of CRCHD's evaluation efforts of their flagship programs and is also involved in the development of new funding opportunities at CRCHD. During his career, Fred has co-authored more than 30 peer-reviewed papers and numerous presentations at scientific meetings.
During his spare time, Fred enjoys going to the beach with his family and has recently rediscovered golf and is learning to play the fast-growing sport of pickleball.