Bio: Dana M. Young, JD
Position
Vice President, Operations/Senior Program Director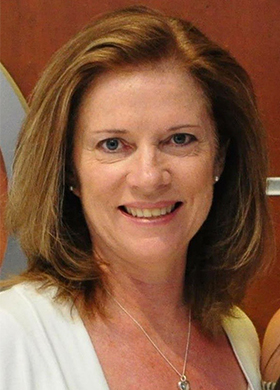 Responsibilities
As VP for Operations, Ms. Young is an experienced and educated leader who helps make important corporate and contract decisions, which ensure that the company's operational procedures are sustainable and profitable, while also offering guidance to managers under her direction. As a Senior Program Director, she oversees and participates in NOVA contracts, particularly in the areas of meeting planning and logistics and science writing.
Education
Juris Doctorate, State University of New York at Buffalo
International Law Studies, London Law Programme, University of Detroit, London Branch
Public Policy, BA (concentration in Health Policy), Duke University, Institute of Policy Sciences
Dana's Story
With both parents in the health research field, Dana naturally gravitated to health policy. Prior to starting Duke University as a "Jay-frosh" (January freshman) she worked as a congressional intern researching and providing input on health-related legislative issues in the office of former astronaut and U.S. Senator Harrison "Jack" Schmitt of New Mexico. As part of the Duke public policy program, Dana earned a summer internship under the direction of Dr. J. Michael McGinnis, Deputy Assistant Secretary for Health. She performed research and data collection, assisted in writing and editing health reports for publication, and prepared biweekly topical presentations.
After graduating from Duke University, Dana went on to law school, where she excelled in debate, becoming a semi-finalist in the heralded Moot Court Competition and member of the Moot Court Board competing across the country. After law school, as an Associate in the Corporate and Securities Department of Thompson, Hine and Flory, Ohio's largest law firm, Dana played an integral role in analyzing, drafting documentation for, and closing complex business and financial transactions for large publicly held corporations.
Dana joined NOVA in January 1993 as a health policy analyst, providing support in strategic planning, program evaluations, and science writing. She quickly moved into company operations, developing extensive contract and financial management experience. She has worked with a variety of government, public, and private clients to negotiate and manage a wide range of contract and project activities. She uses her legal background to prepare NOVA's subcontracts and consulting agreements, non-disclosure agreements, and teaming agreements. She also participates in many of NOVA's financial functions, overseeing health insurance negotiations, reviewing federal and state tax requirements and filings, participating in review and discussion of annual financial strategic planning and reviewing monthly company financial reports, and working with outside legal counsel, auditors, and contracting officers and representatives.
As a Senior Program Director, Dana has more than 20 years of experience managing and administering multiyear, multitask contracts supporting the federal government—primarily, the National Institutes of Health. She has managed teams supporting work in the areas of scientific meeting planning and logistics, scientific and technical writing support, portfolio and data analysis, and programming of web reports and applications. Her excellent client skills, attention to detail, and broad range of skills and expertise are highly valued by everyone with whom she works.
Outside of NOVA, Dana is a 2007 graduate of Leadership Montgomery and has served on the Boards of the Ulman Cancer Fund for Young Adults, Smiles on Wings, and Adventure Theater MTC. A fun fact is that her dogs outnumber her (now grown) children 4 – 3. Her passion outside of work is adventure traveling around the world.